The Industrial Park Pécs South Has Been Opened!
2015-01-09 12:34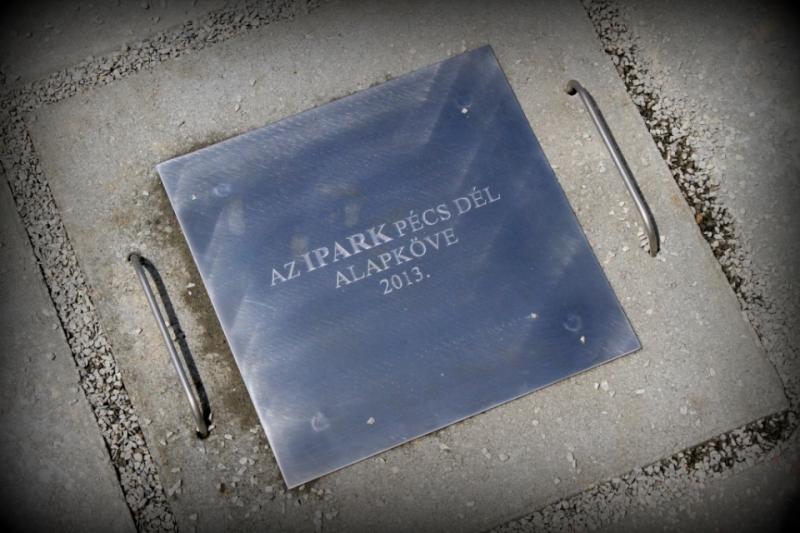 As documented in the tender DDOP-1.1.1./AC-11-2012-0003, the development of infrastructure and the construction of a service center as an investment in Pécs were completed.

The Ipark Pécs Ipari Park Fejlesztő Kft. has taken part in the tender for funding; code number DDOP-1.1.1/AC-11-2012-0003, application area 'the economic infrastructure and the development of investments – funding of industrial parks and industrial areas' within the regional operative program South-Transdanubia of the new Széchényi Plan. The approved total investment costs were asserted with net HUF 1 096 857 976 and the total funds provided with net HUF 461 372 082. The total investment sum of the project is HUF 1 450 000 000.

In the course of the realization of the project, ground preparation work was conducted on the 80ha investment area of the Ipark Pécs Kft., whereby about 840 000m3 of soil were moved. While constructing the basic infrastructure, 2km of water-, sewage- and surface drainage lines were placed and 2.4km internal private roads with public status and bike lanes were built. The power grid and transformer station were built, the bus stations and bus lines of the city's public transport system planned. Our roads were named after renowned Hungarian scientists and engineers, whose careers were exemplary for the settlement of the park with companies that create jobs. Their names are: Barényi Béla, Galamb József, Simonyi Károly, Déri Miksa.